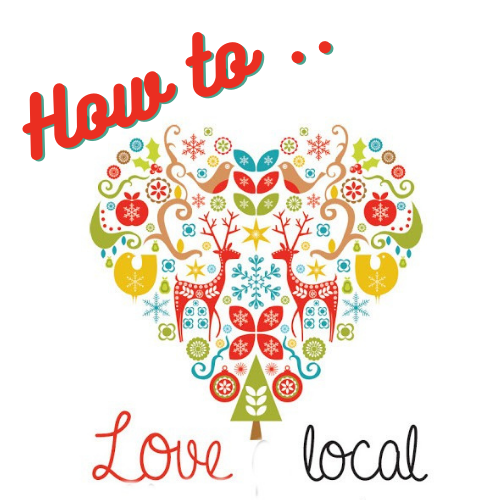 We are all facing unprecedented times.  Our local businesses feel it too! Although we may not know what's happening next, we do know that the St. George Community is special.  Supporting our Community has not been Canceled.  The St. George Spirit is strong and our Love For Our Neighbors and their Businesses is strong too!  Here's how you can help:
1.  Buy Gift Cards!
2.  Order take-out,  curbside, or dine out!
3.  Shop Local Online & Safely In Person!
4.  Jump on Google, Trip-Advisor, Facebook, Yelp, and leave glowing reviews!
5.  Spread the word.  Over and Over Again!
6.  Make online donations to local non-profits!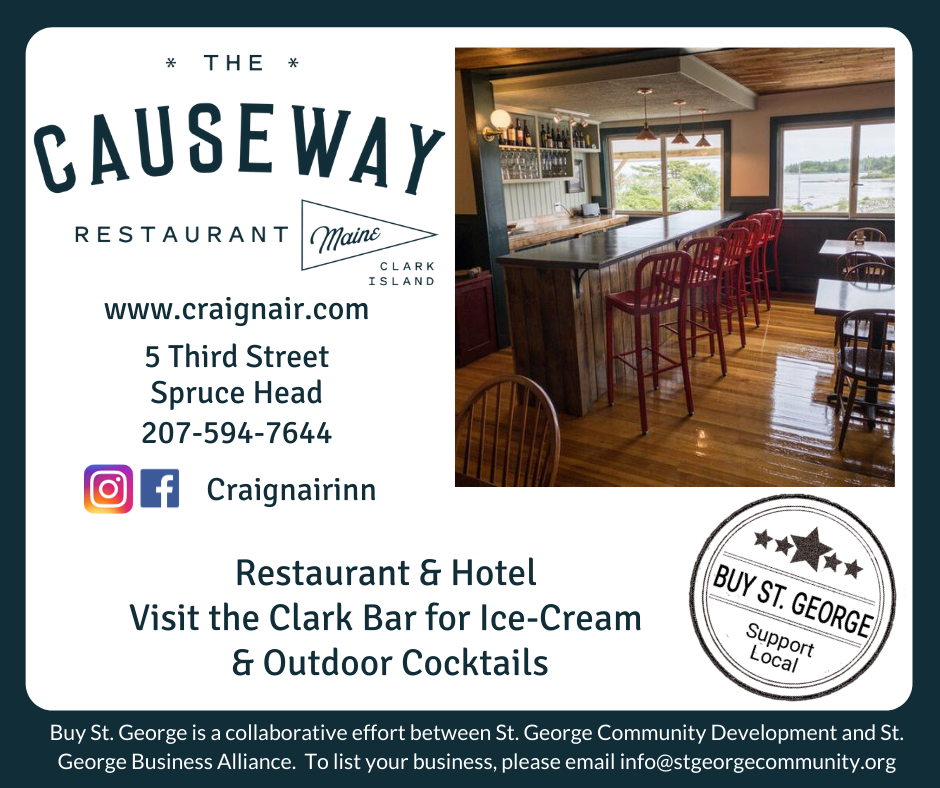 The Causeway will be open Thursday – Sunday for dinner 5:00 pm – 8:30 pm. They will also be open for brunch and ice cream on Saturday and Sunday from 9:00 am – 2 pm.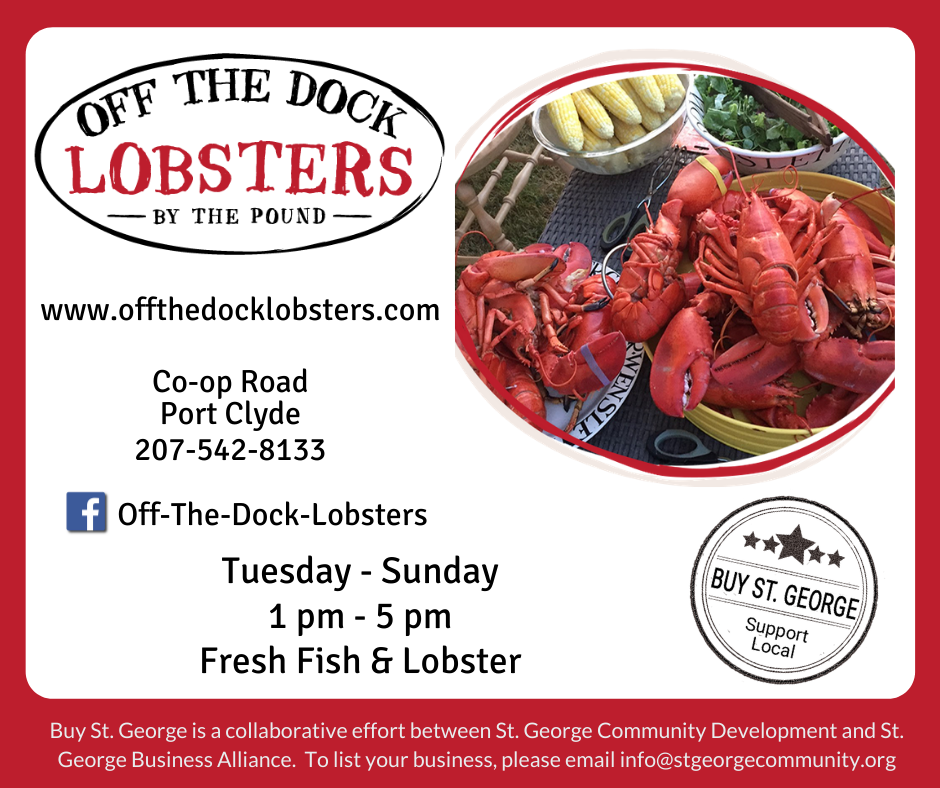 Off the Dock Lobster at the P. C. Fishermans Co-Op will be open 1-5 Thursday-Sunday. I'm also available by phone, 207-542-8133 if someone needs lobsters or fish outside of those off season hours.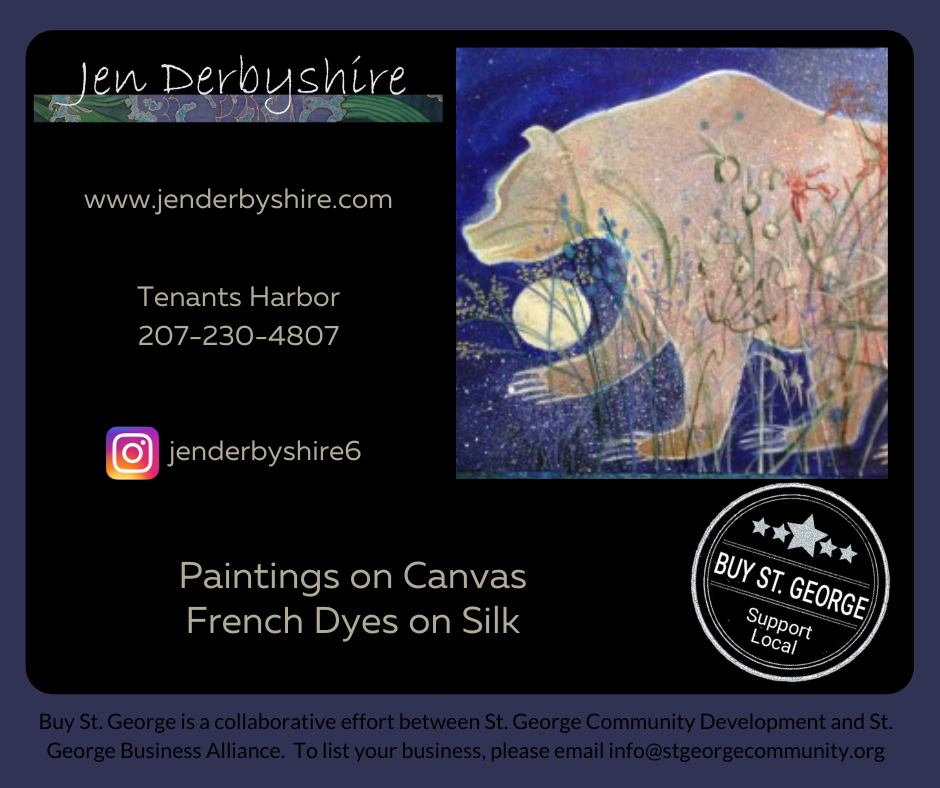 Find great hand-painted silk scarves and original art for giving this holiday season online.
Port Clyde Fresh Catch will be open all season to meet your fresh fish needs.  Order online or stop by the shop.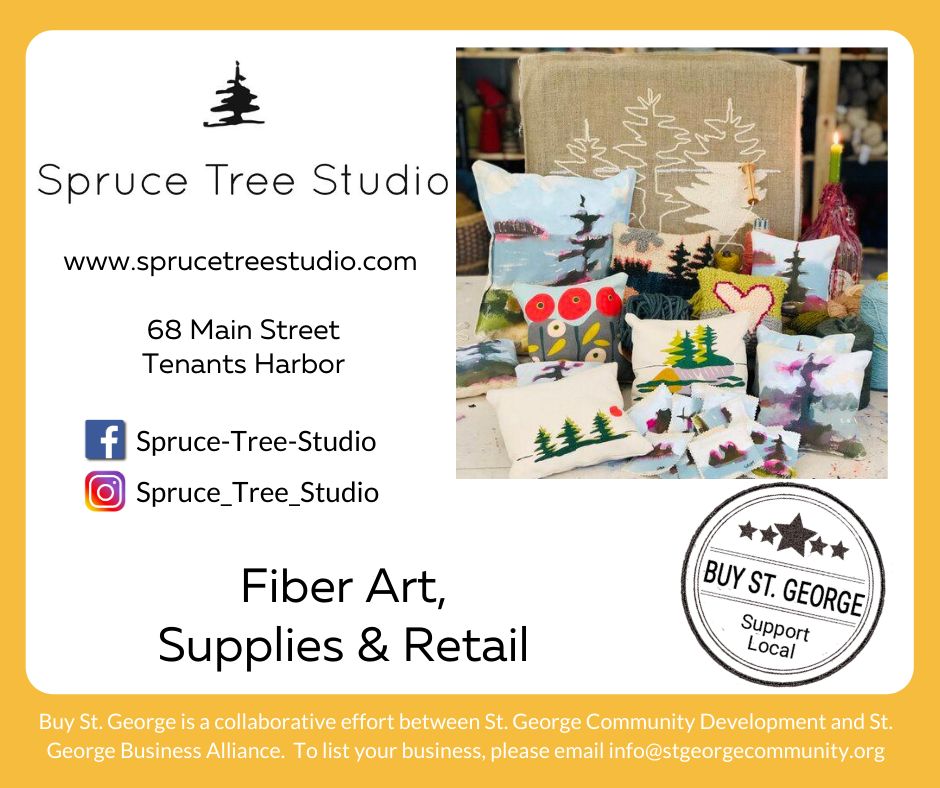 Visit Spruce Tree Studio online.   Open year-round and offering pick up or (very) local delivery.  Great gift ideas for the craft and fiber artist in your life!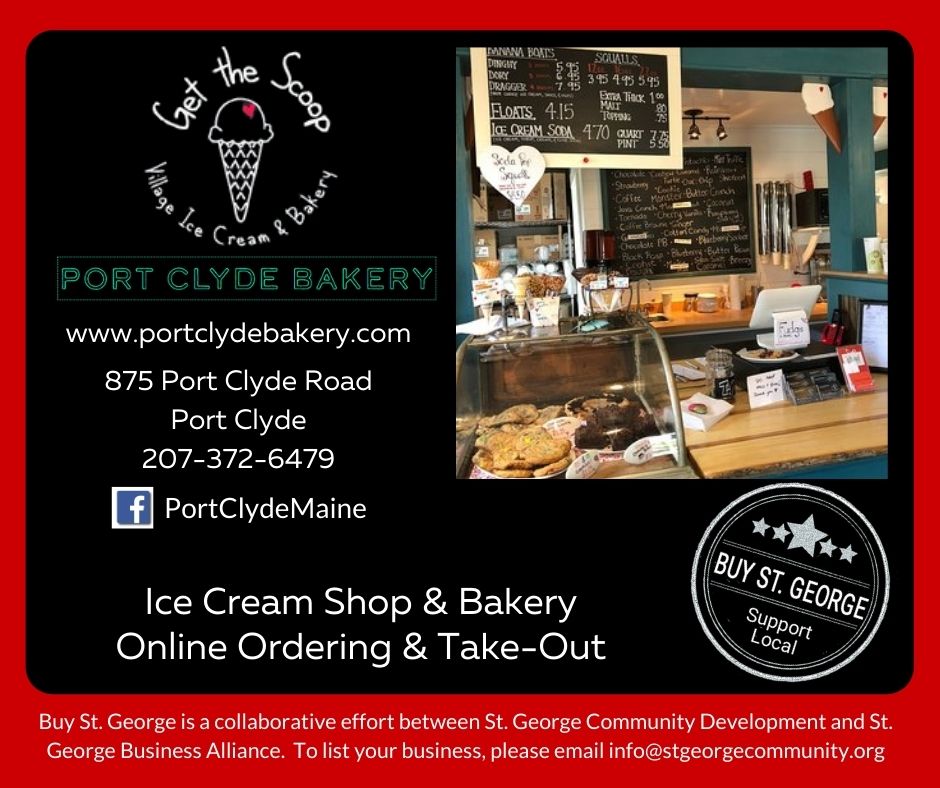 Village Ice Cream and Bakery is open Thursday-Sunday 2-8 & 
Fridays 12-8(Doughnut Day).  
Taking holiday orders. Shipping and local delivery available.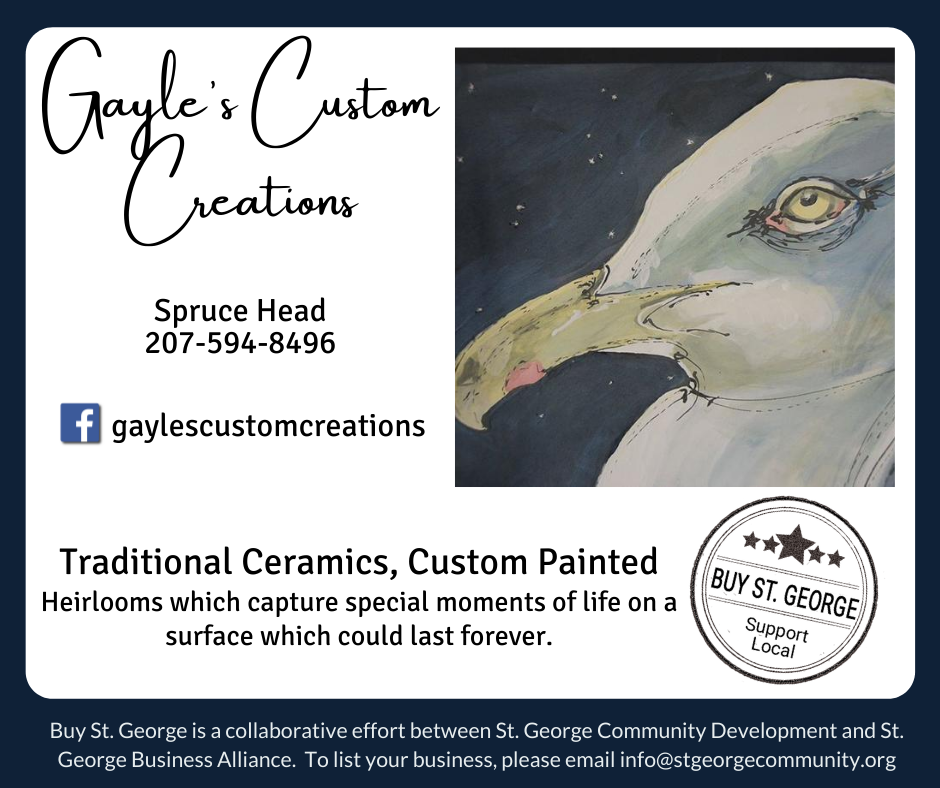 Keepsakes are great gifts! Order with Gayle's Custom Creations and make a memory last a lifetime.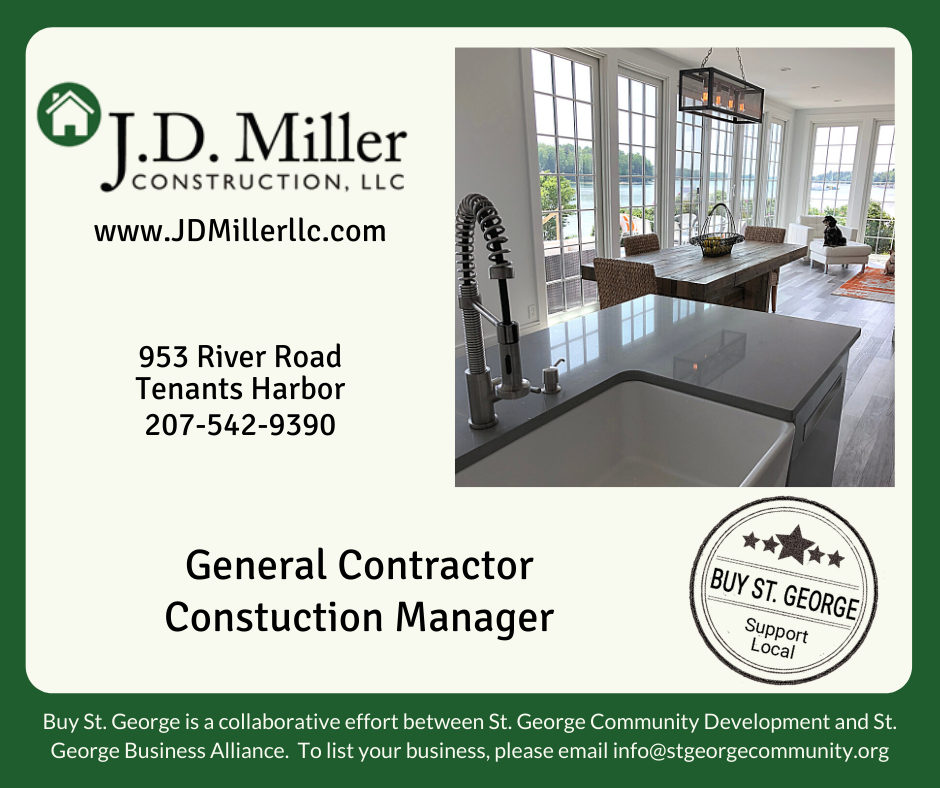 JD Miller Construction continues to provide general contractor services year round.  Give them a call and see what they can do for you!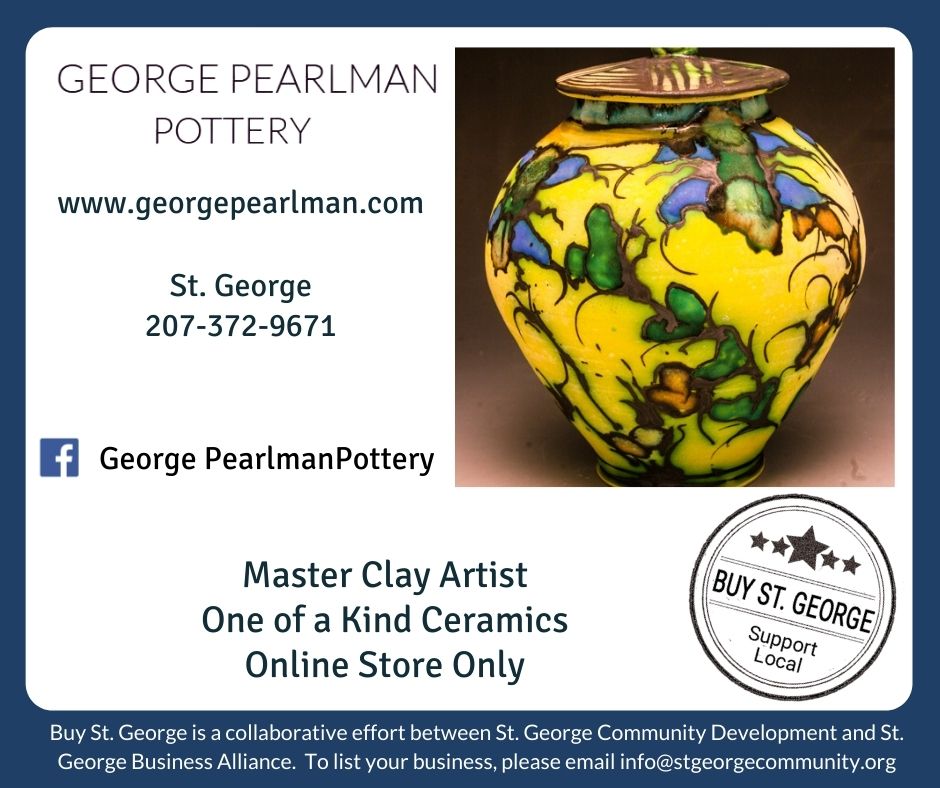 Find one of a kind gifts from master ceramics artist, George Pearlman on his website.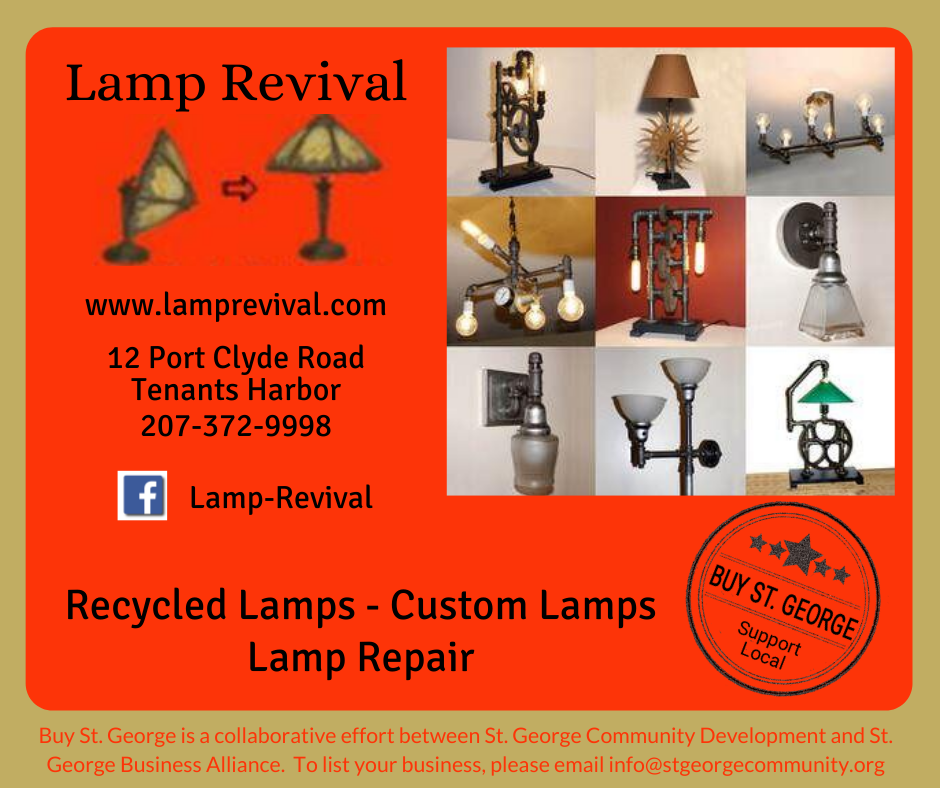 Visit the Lamp Revival Online, By Appointment, or By Chance for unique and inspiring holiday gifts.  Or have your favorite lamp repaired or reinvented for the holidays.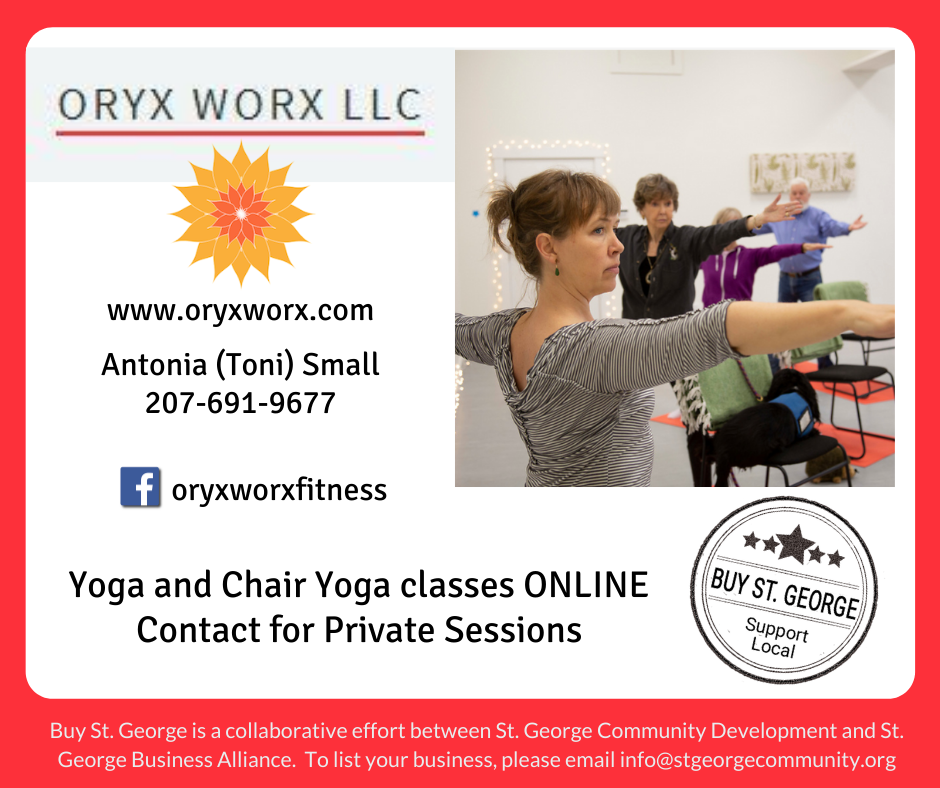 Oryx Worx Fitness offers Yoga and Chair Yoga classes live-streamed to your home.  Gift cards are available and a great idea this holiday!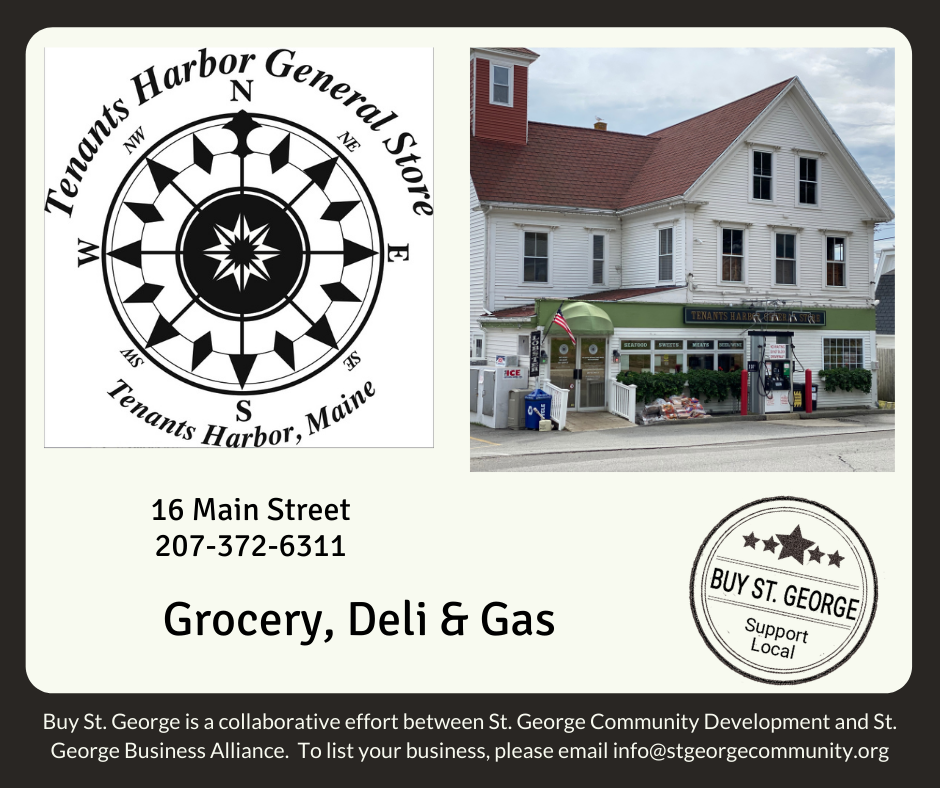 The Tenants Harbor Store will remain open with regular hours.  Over the winter there
will be an online store so there will be plenty of shopping options for everyone.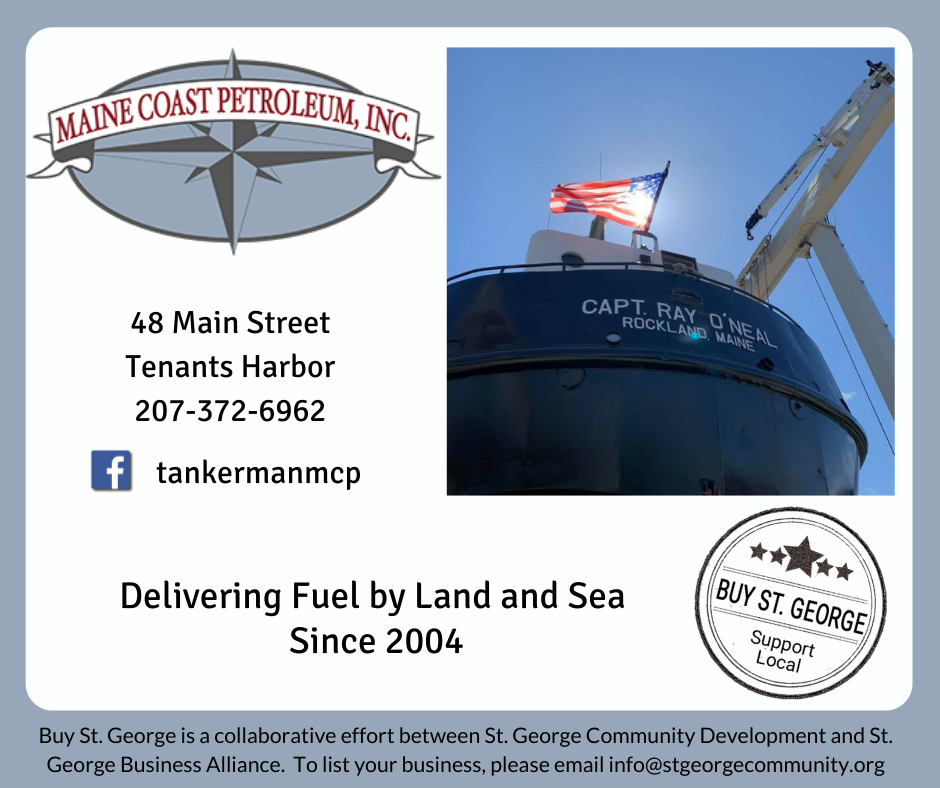 Maine Coast Petroleum will continue to meet your heating fuel needs on land and sea all winter!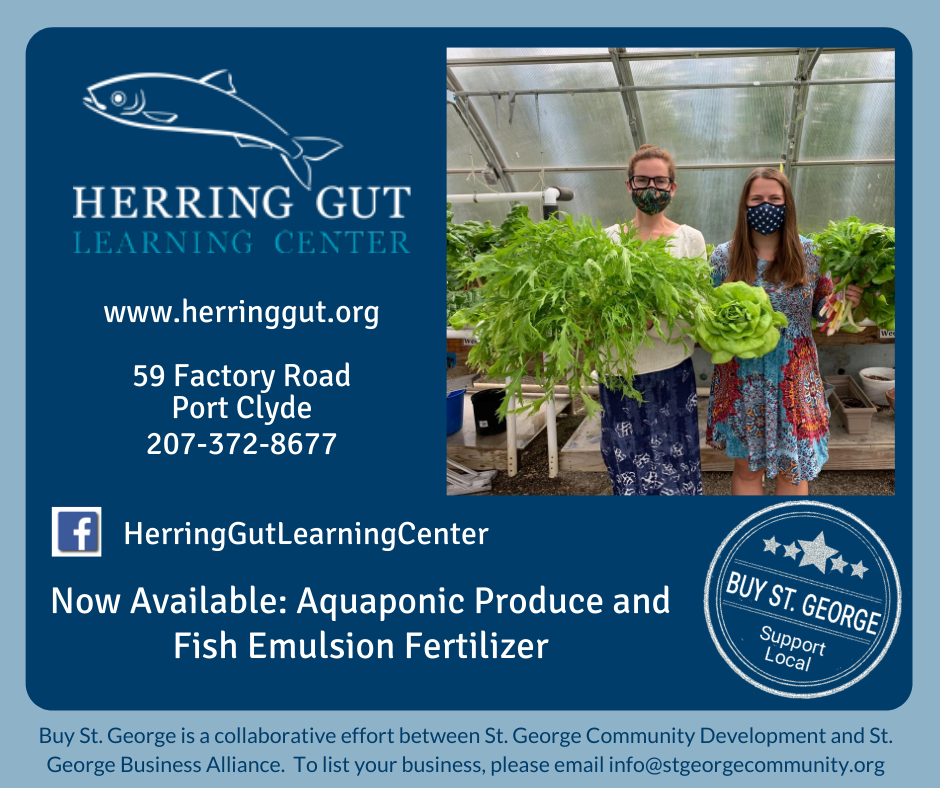 Give Herring Gut Learning Center a call to see what they have available for Fresh Produce, Merch and don't forget their amazing plant food!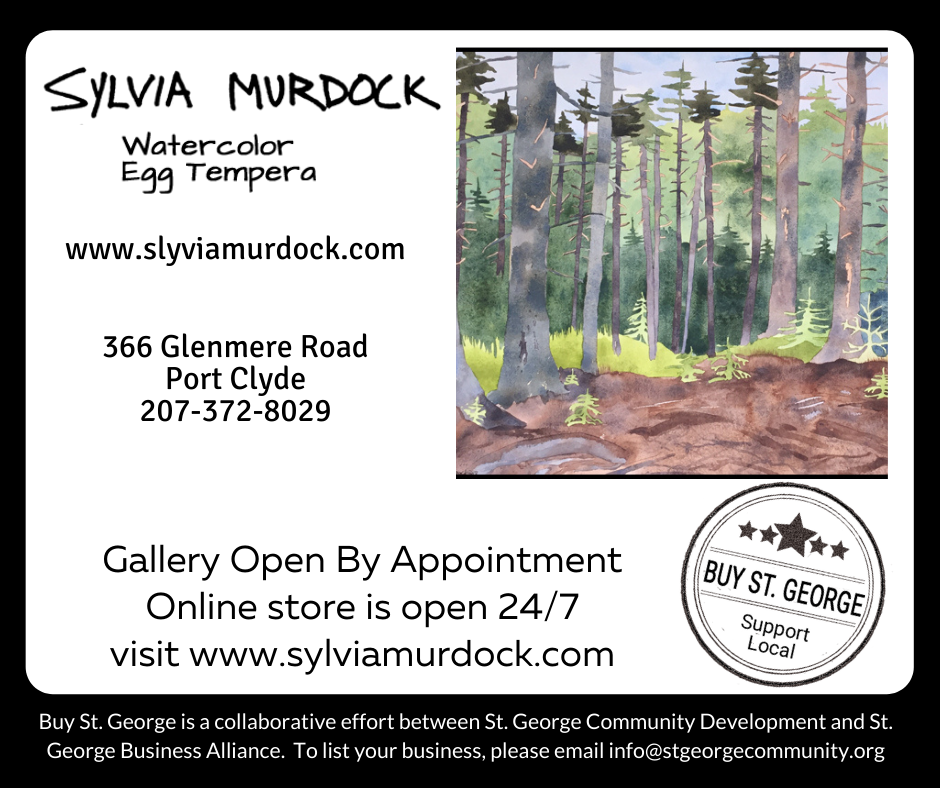 The gallery is open by appointment through May.  Sylvia Murdock's website is available 24/7 to find not only art for sale but many other gifts like greeting cards and journals.  Shop online today!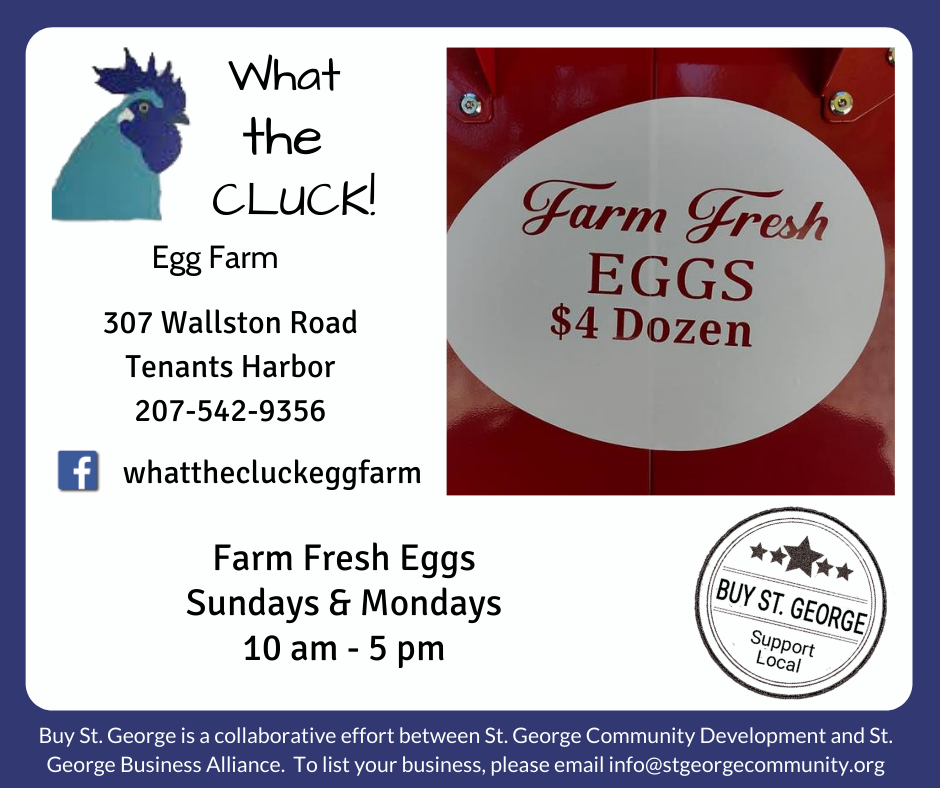 What the Cluck continues to provide Farm Fresh Eggs every Sunday and Monday through winter.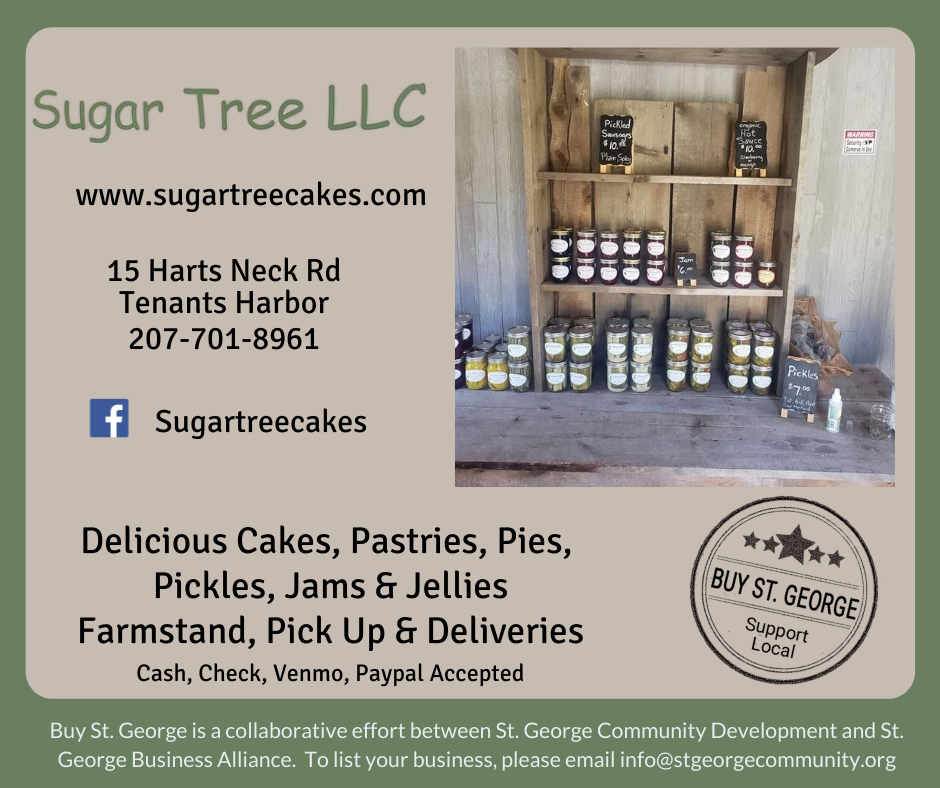 The shed at Sugar Tree on Hart's Neck Road will continue to be stocked for the winter. Great foodie gifts and custom cakes and desserts too.
Call Jessica to schedule your holiday photos or family portraits.  Sessions are available year-round!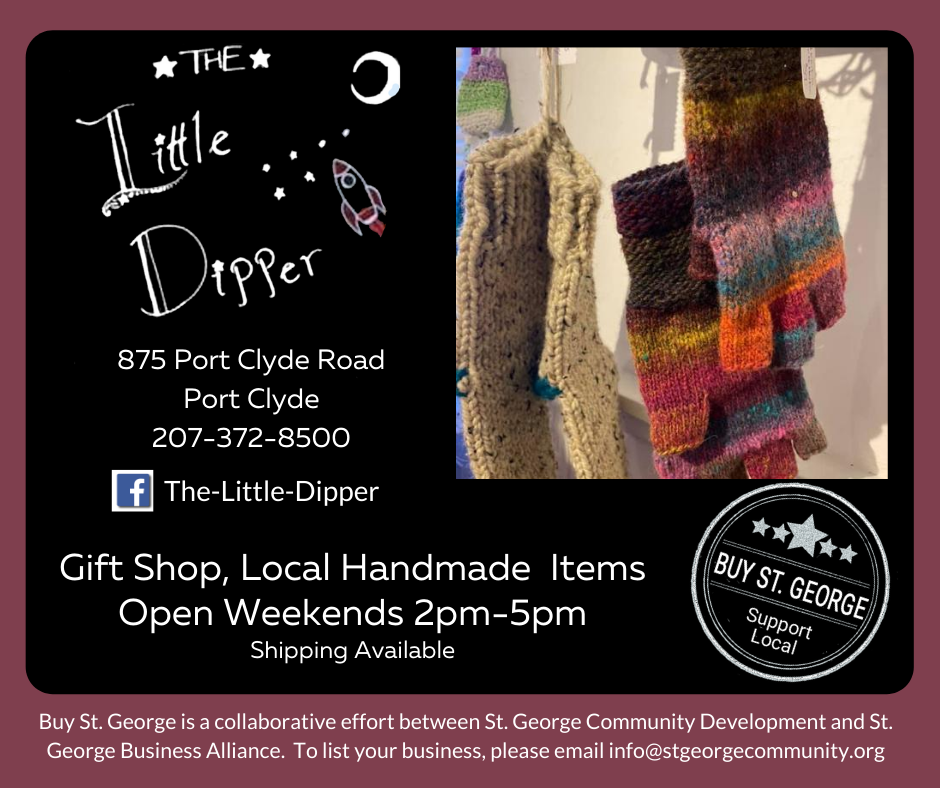 The Little Dipper has tons of handmade gift options for the holiday season.  Open Saturdays and Sundays 2-5 and by appointment; give them a call!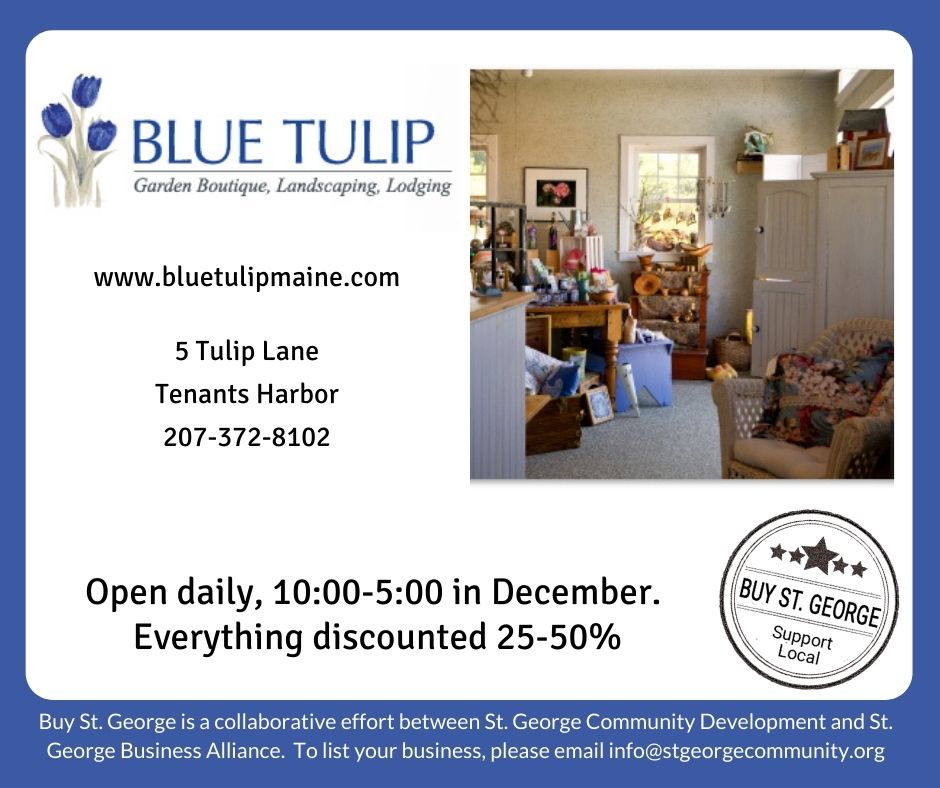 Everything discounted 25-50% Closing Christmas Eve forever. We will miss you! Thanks to everyone who's shopped at the Blue Tulip since we opened in 2009.
Pond House Gallery &  Framing continues to be open by appointment this holiday season.  Give them a call!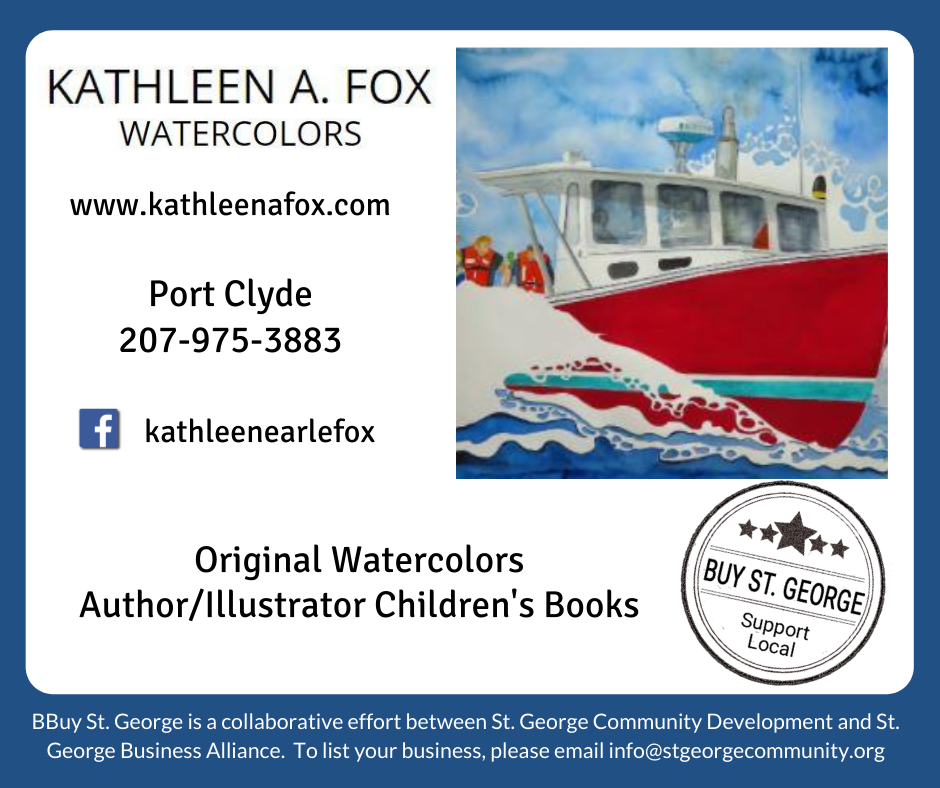 Kathleen Fox has her famous calendars and more on sale on her website.  Call or visit on the web!  FREE SHIPPING!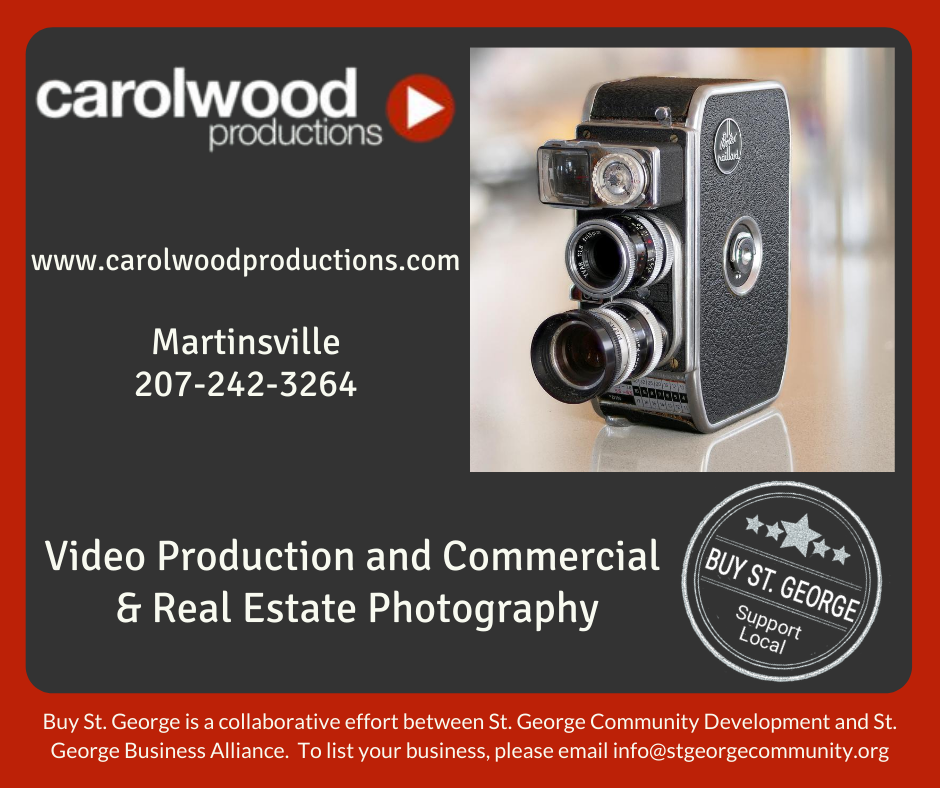 Carolwood Productions is available year-round to meet your videography and photography needs; corporate and promotional video + commercial photography. Call today to give your business a great look!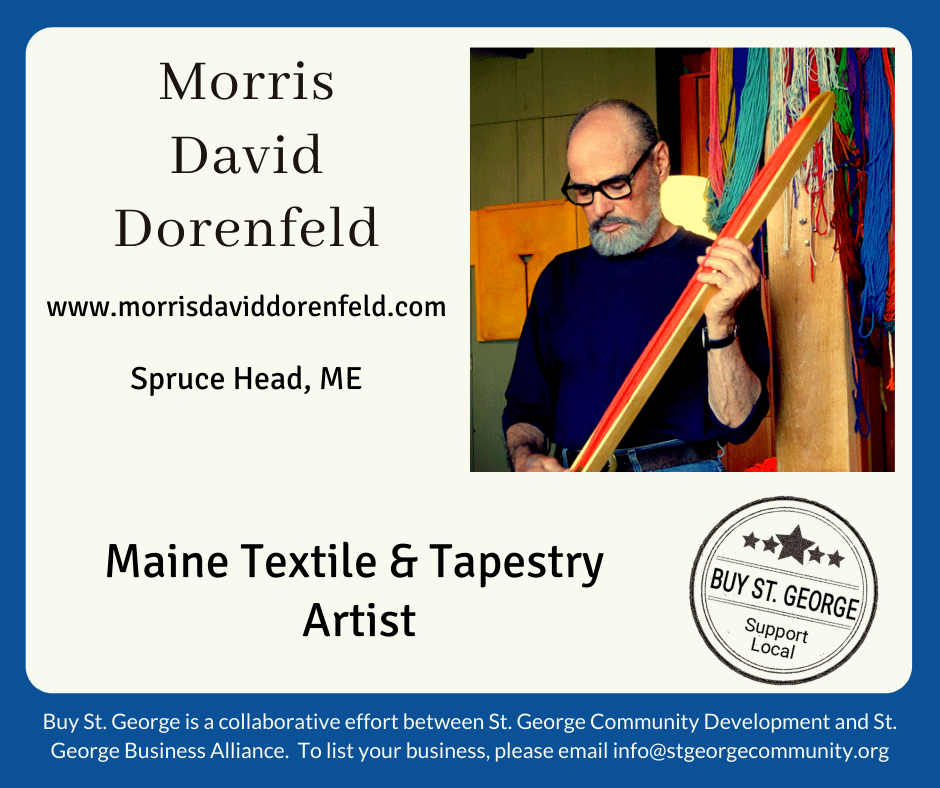 You can still find Morris Dorenfeld's weavings on his website with information to purchase.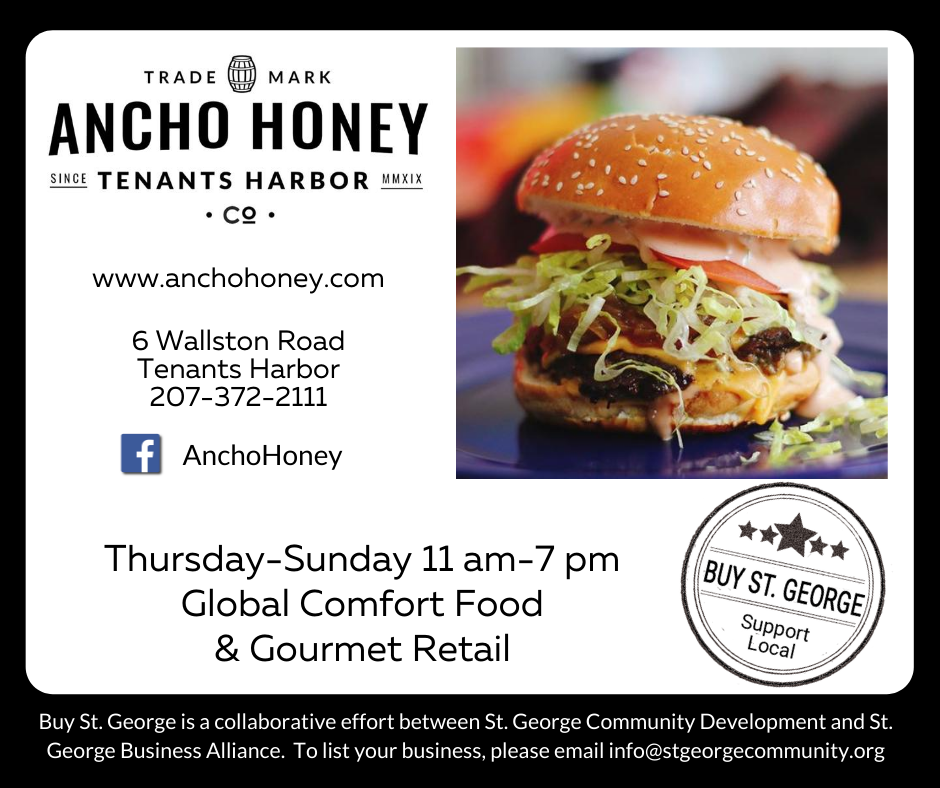 Ancho Honey plans to provide amazing global comfort food throughout the winter.  Buy some gift cards or some of their awesome merchandise.  Retail shop is also open.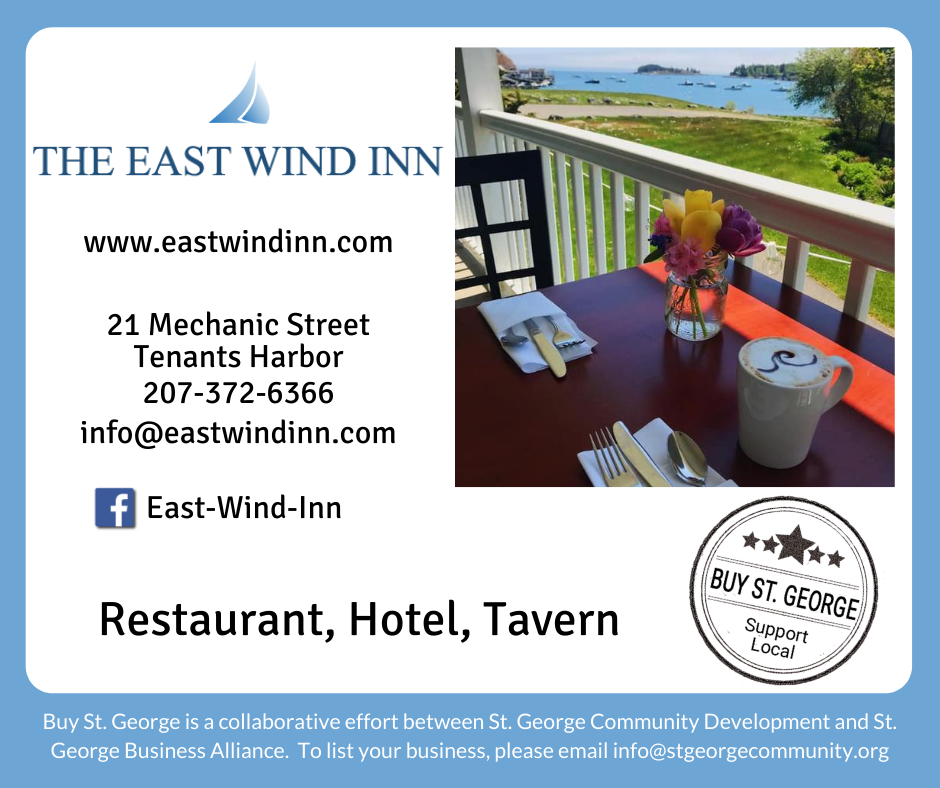 The Quarry Tavern is open from 5 pm to 8 pm, Thursday through Saturday. Eat-in with us or take it home to enjoy. Call at 372-8064.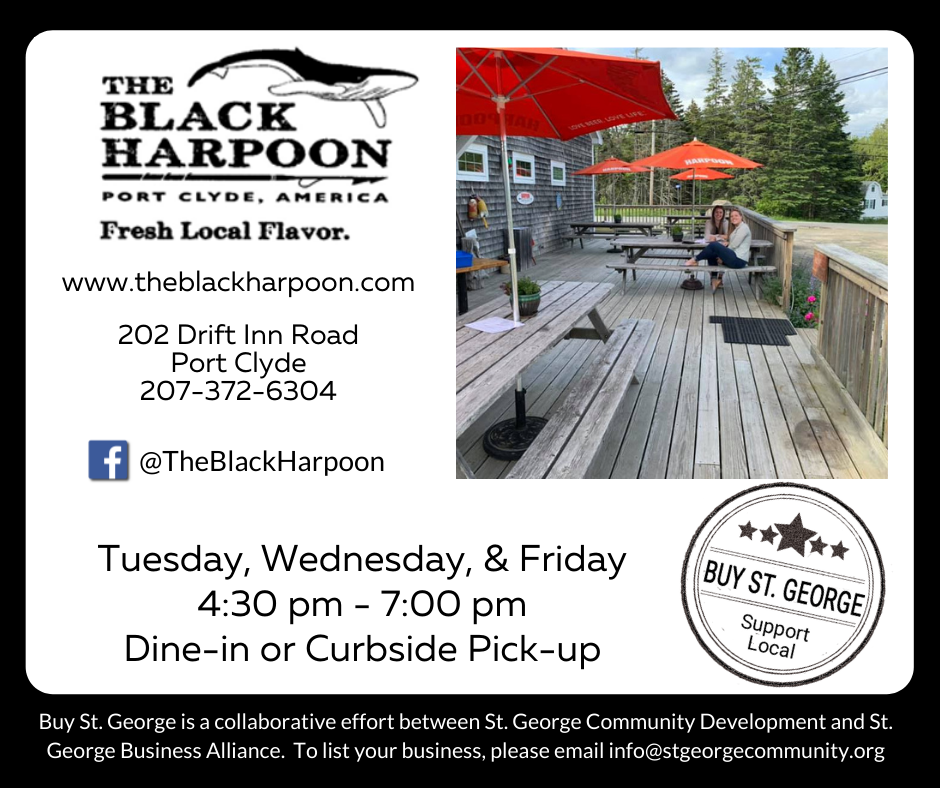 Open for Taco Tuesday 4:30 – 7.  Also Wednesday & Friday 4:30 – 7.
Dine In, Take Out, or Get Your Favorite Pooner a Gift Card!